GRANTS
2020 Oncoheroes Biosciences
The Super Sam Foundation is proud to announce its fifth and largest research grant of $100,000 has been awarded to Oncoheroes Biosciences! Oncoheroes is a life science company focused on advancing new therapies for childhood cancer. This grant will continue Sam's mission of helping "All the Kids!"
---
2018-2019 CC-TDI Needle in a Haystack Project
2018 – We were honored to join forces and collaborate with nine pediatric cancer foundations from across the globe to help fund another research grant with cc-TDI, highlighted in this video.
2019 – The continued support of cc-TDI's Haystack Project is vital to further research progress for Rhabdomyosarcoma and other childhood cancers. The Super Sam Foundation was proud to support an additional $30,000 to this important project
---
2017 Cancer Math – cc-TDI Fellow
SSF voted unanimously to support Dr. Noah Berlow, the Super Sam Fellow, at cc-TDI's research lab, as he focused on Cancer Math. cc-TDI's goal with this project was to take the first step toward building the evidence they need to help children battling sarcoma get personalized drug combinations. The most exciting aspect of this research is that while the initial proving ground of Cancer Math is sarcoma, once validated it could apply to any cancer type. To learn more about Cancer Math, please visit cc-TDI's website.
---
2016 Metastasis Project:
SUPER Powered Apotome Scope for the Zeiss Microscope
Dr. Charles Keller, Scientific Director for cc-TDI, knew that in order to watch how metastatic rhabdomyosarcoma spread, a living source was needed. A quail egg membrane provides a living source of oxygen and a vascular structure which with a sample of a live tumor placed on it and through the use of this microscope researchers are able to watch how the tumor will grow, therefore determining how best to stop its growth.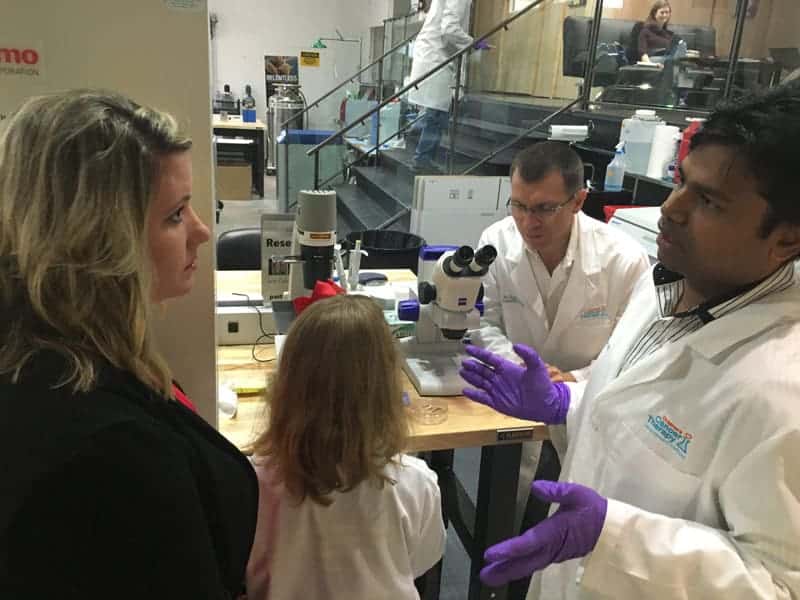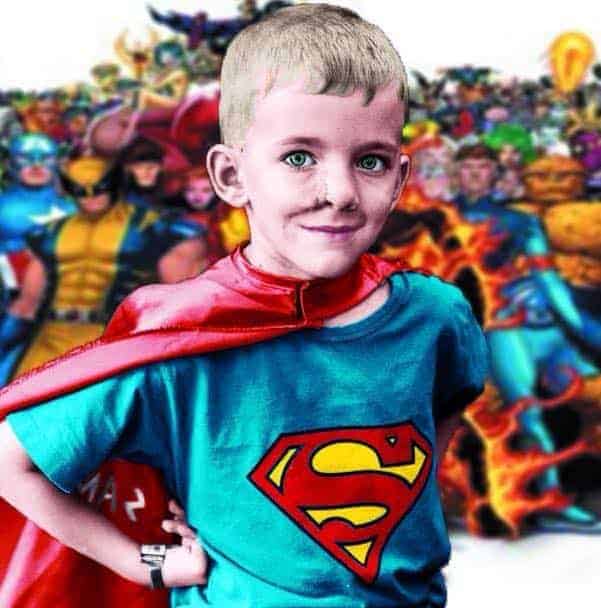 Our kids deserve a
fighting chance.
Be a Hero today!
Thank you to our sponsors