Join The Fight
Bring comfort and support to All the Kids and their families.
Random Acts of Kindness
Sam was always thinking of others, rather he was praying for the child in the next hospital room over, wanting to help the homeless man begging for change at the stop light, trying to be courageous for his nursing team and family throughout the fight, or brainstorming ideas such as the comfort pack to brighten a child's day.
Help us spread kindness and share our mission by doing an act of kindness and sharing our mission by leaving a card.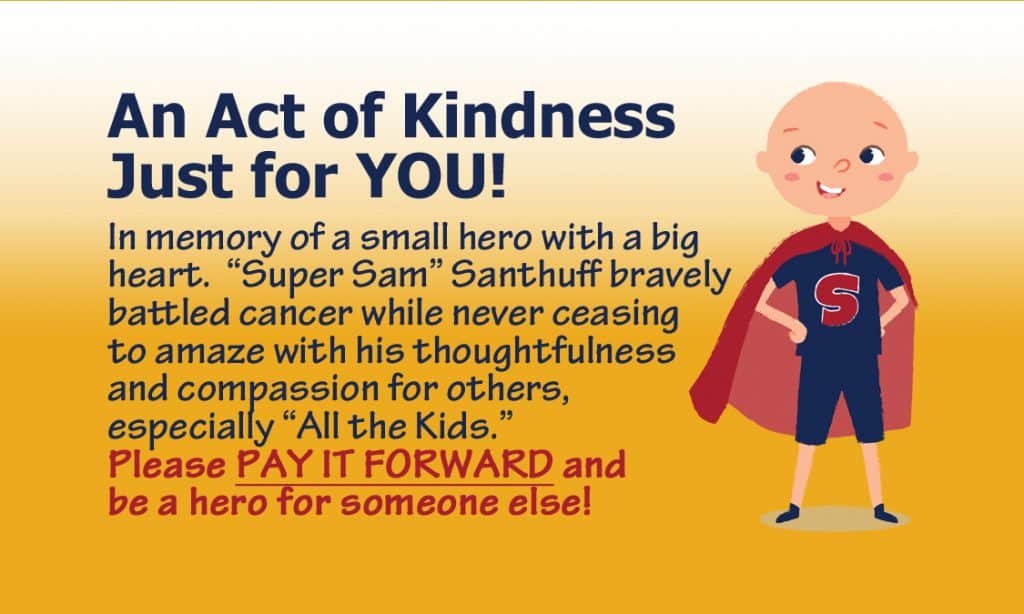 Thank you to our sponsors