Our Impact:
Comfort & Support
Providing comfort and support to heroes and their families is one of the most important things we do. Comfort Packs were Sam's own creation and started as an idea to provide Comfort Packs to 100 kids during Sam's 100 days of isolation following his bone marrow transplant.
We've sent over
0
comfort packs!
Ava's Avengers formation
Sam's twin sister, Ava, created Ava's Avengers as her part of the Foundation because, "Cancer is a family fight!" Ava's first project was the creation of Sibling Packs, a complement to our Comfort Packs. Sibling packs are designed for the brothers and sisters of heroes in the fight to help them pass the time in the hospital and, to make sure they know they are seen and heard. They are fighting a battle too.
As Ava grew, so did her role with the Foundation. Ava has found her voice and uses it well to share her message that "Sisters should be able to keep their brothers." Ava has often said that Sam is the face of the Foundation and she is the voice. What a great voice she has. Her words are powerful and inspiring.
It's hard to watch your sibling endure pain and suffering and know the only thing you can do is be there to make them smile or hold their hand. After Sam was promoted to heaven, I knew I could be his voice and continue his mission of fighting for "all the kids." Know that you can make a difference and remember you are loved too!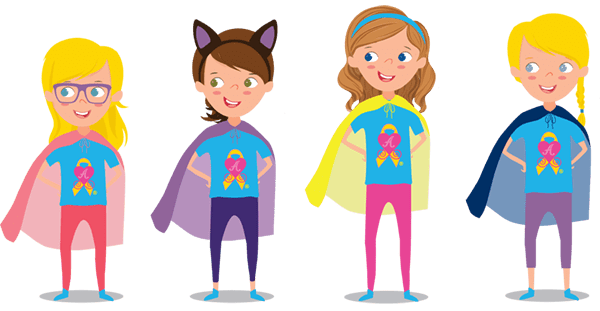 I learned from a young hero in the fight, Gabriel Polston, who's motto was to #livelikecrazytoday I'm thankful to have my Avengers by my side to help me through the tough days and remember to enjoy life to the fullest.
Best wishes to you on your journey — Ava
Thank you to our sponsors