10th Annual Super Sam Memorial Blood Drive partnered w/ FHS StuCo
Wednesday, July 19, 2023|12 – 6 PM & Thursday, July 20, 2023|12 – 6 PM Fulton Public High School 2 Hornet Drive Fulton, MO 65251
On Wednesday, July 19th & Thursday, July 20th, the Super Sam Foundation will host the Tenth Annual Super Sam Memorial Blood Drive (An entire decade seems really unbelievable…).
In partnership with our friends at the Fulton High School Student Council, we are excited to offer two opportunities for you to donate!
*Appointments are vital to the keep wait times minimal for everyone.*
Please go to www.redcrossblood.org and enter key word "SUPERSAM" (all one word and all caps) to pull up the two dates at the Fulton Sr. High School Gymnasium. You can also contact any of these co-sponsors to schedule for you:
Cassie Santhuff: Cassie@SuperSamFoundation.com
Lindsey Hux: Lindsey@SuperSamFoundation.com
Janet Trowbridge: JTrowbridge@Fulton58.org
Will it still be the traditional Super Sam Drive with homemade cookies, SSF gear and friendly faces?

(YES, YES & YES!)
* YES! The canteen snacks will be homemade cookies and treats in addition to the Red Cross provided snacks.

* YES, SSF swag, Shark Week t-shirts, Cardinals t-shirts, and more will be available for all presenting donors to choose from as our way of saying, "Thank you!" for donating for "All the Kids."

*Yes! Once again, SSF volunteers are teaming up with FHS Student Council to greet and care for you while you donate.

Why should I donate, especially now? *Kids, infants and adults rely on donors and their gracious donations to live another day – literally.

*Our very own Super Sam relied on more than 140 transfusions to give him the boost needed to push through the effects of more than 75 chemotherapy treatments. This boost – your donations – gave him the energy to play with Ava, to be a kid. It mattered then and does now.

You can make a difference in the lives of patients young and old. To honor "All the Kids" and adults who have received blood, join us by making an appointment to donate, volunteer with us, bake some homemade goodies to support those able to donate, share this event with others and/or ask someone to donate in your place.

We appreciate the support of Fulton High School for partnering with us and hosting us in their gym.

We want to add an extra special thank you to First Christian Church for their continued support!

Thank YOU for making a difference for "All the Kids!"
---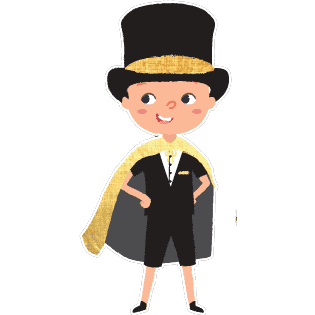 Hope Gala 2023
Sept 29| CBO Event Center Columbia, MO
Friends and Supporters, it's time to celebrate!
It has been nearly nine years since we began Sam's wish to help "All the Kids." This year's event is, without a doubt, the best year yet. We have much to share on the progress of the grants we have funded, the advocacy work that is making strides toward real change, and of course awareness and support for Heroes in the Fight and their families.
On Friday, September 29th, we will host our 9th Annual Super Sam Foundation Hope Gala! We do hope you'll join us for this semi-formal event!

Our doors will open to welcome you at 5:30 for cocktails, raffles, and a silent auction. Your meal will be served at 7:00 pm followed by special presentations and a live auction to end the evening full of fun and excitement!

Thanks to you, we have had an incredible nine years and made great strides in our mission. As we look toward the next year, we ask you to join us once again to support our largest fundraiser, our Hope Gala 2023.

Thank you for allowing us the opportunity to fulfill Sam's wish and a big thanks to our Premiere Sponsor, KT Diamond Jewelers for their tremendous support over the years.

If you have any questions regarding support, attendance or sponsorship, please email: info@SuperSamFoundation.com

Register today to secure your seat and stay tuned for our online auction link to come.
Upcoming Events
10th Annual Super Sam Memorial Blood Drive Partnered w/FHS STUCO
Thank you to our sponsors