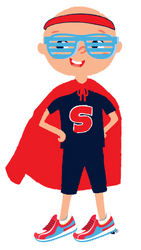 Picadilly Party: 80's Ladies Night Out
March 4| The Brick District Playhouse Fulton, MO
Super Sam Foundation is excited to bring a new event in March, a Ladies Night Out Piccadilly Party! Hope you can join us on Saturday, March 4th at The Brick District Playhouse doors open at 5:30pm.
What's a Piccadilly?
It's a fun combination of a raffle and quarter auction. Here's how it works; you place a bid with quarters into the bucket on your table and raise your bid number to indicate that you've placed a bid. A bid number is then drawn from the raffle basket and if your number is drawn and you've placed a bid then you win that item. Who knows what amazing prizes you might take home!

What's this fundraiser for?
The Super Sam Foundation is a pediatric cancer nonprofit foundation that focuses on its mission of Comfort & Support, Awareness & Advocacy, and Research. All funds raised will be used to help all the kids (and their families) affected by pediatric cancer.

What does the cost of the ticket include?
The cost of the ticket includes admission to the event and dinner. Dinner is a full meal including dessert provided by Playhouse Cafe Catering. Extras include a cash bar, quarters for the bidding on auction items, and other games to win prizes throughout the evening.

How do I donate an item to the auction?
If you would like to donate an item to the auction, please contact Heather Harrison at
heather@supersamfoundation.com. Any and all donations would be greatly appreciated, including monetary donations. If you are a business, we will feature your business during our event.

How do I sign up to be a sponsor?
If you or your business would like to sponsor our new event, please contact Kelly Nickelson at kelly@supersamfoundation.com or return the below form. There are several opportunities available.
$100 purchases an item for our auction with business recognition during our event.
$250 purchases 2 tickets for our event and business recognition during our event.
$500 purchases 4 tickets with drink coupons for our event, swag merchandise at tables and business recognition during our event.

Please mail donation to Super Sam Foundation PO Box 6404 Fulton, MO 65251.
Contact us at info@supersamfoundation.com with any questions. Thank you for your continued support for all the kids!
---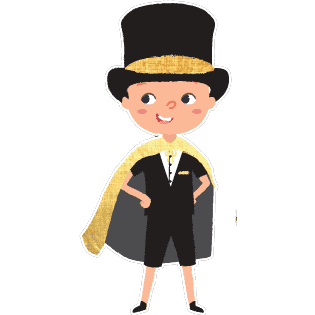 Hope Gala 2023
Sept 29| CBO Event Center Columbia, MO
Friends and Supporters, it's time to celebrate!
It has been nearly nine years since we began Sam's wish to help "All the Kids." This year's event is, without a doubt, the best year yet. We have much to share on the progress of the grants we have funded, the advocacy work that is making strides toward real change, and of course awareness and support for Heroes in the Fight and their families.
On Friday, September 29th, we will host our 9th Annual Super Sam Foundation Hope Gala! We do hope you'll join us for this semi-formal event!

Our doors will open to welcome you at 5:30 for cocktails, raffles, and a silent auction. Your meal will be served at 7:00 pm followed by special presentations and a live auction to end the evening full of fun and excitement!

Thanks to you, we have had an incredible nine years and made great strides in our mission. As we look toward the next year, we ask you to join us once again to support our largest fundraiser, our Hope Gala 2023.

Thank you for allowing us the opportunity to fulfill Sam's wish and a big thanks to our Premiere Sponsor, KT Diamond Jewelers for their tremendous support over the years.

If you have any questions regarding support, attendance or sponsorship, please email: info@SuperSamFoundation.com

Event registration and online auction link to come…stay tuned!
Thank you to our sponsors